#14 Why is chemistry so important in the world of PR?
Written by Luke Allsop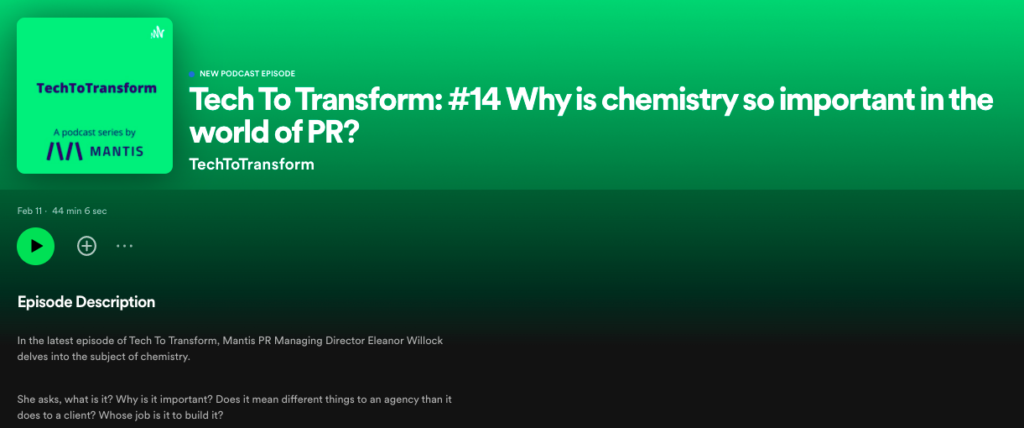 In the latest episode of Tech To Transform, Mantis PR Managing Director Eleanor Willock delves into the subject of chemistry.
She asks, what is it? Why is it important? Does it mean different things to an agency than it does to a client? Whose job is it to build it?
Eleanor and her guest, Alison O'Leary from Live True, examine some of their past chemistry experiences and get deeply into a discussion on the impact of shared values on chemistry.
Alison also gives her experience on the personality types of a typical PR person.
If you're building any sort of team, looking to engage with a PR agency or wondering what you need to prepare for if you do, this is the podcast for you.
Take a listen.