#15 Innovation in the NHS
Written by Luke Allsop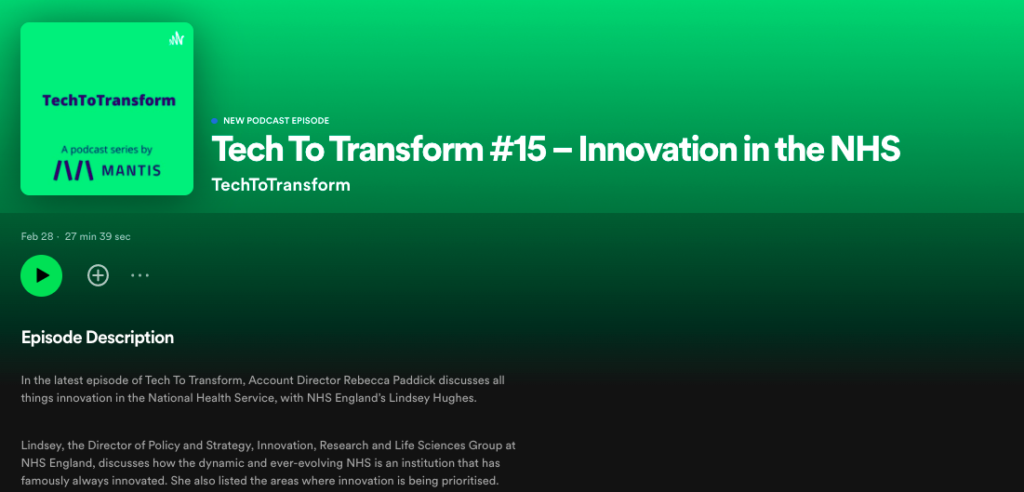 In the latest episode of Tech To Transform, Account Director Rebecca Paddick discusses all things innovation in the National Health Service, with NHS England's Lindsey Hughes.
Lindsey, the Director of Policy and Strategy, Innovation, Research and Life Sciences Group at NHS England, discusses how the dynamic and ever-evolving NHS is an institution that has famously always innovated. She also listed the areas where innovation is being prioritised.
She reflected on how the pandemic has spotlighted the critical role of research and innovation. And we asked, is innovation the way forward when many Trusts remain in Covid crisis mode?
Take a listen.