#18 – the UK's Global leadership in scientific research and innovation
Written by Luke Allsop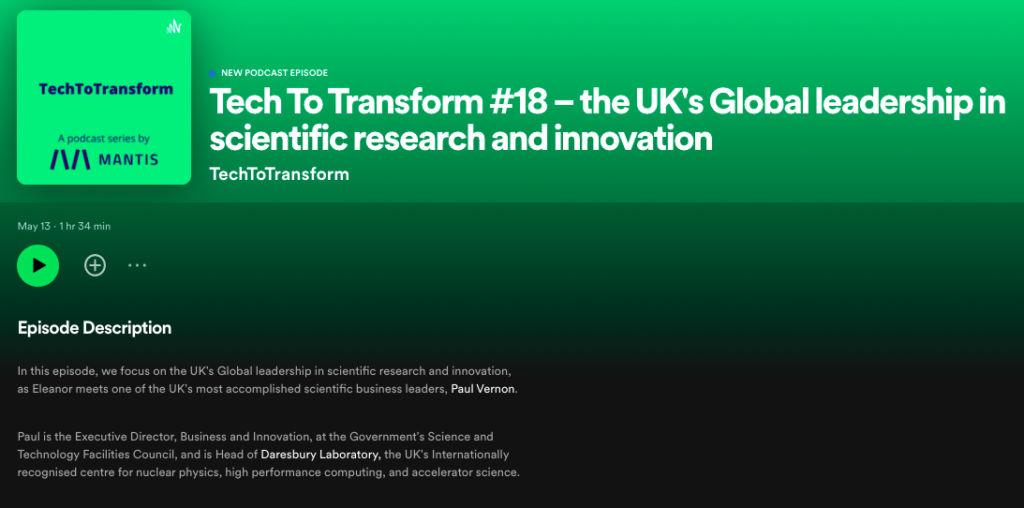 In this episode, we focus on the UK's Global leadership in scientific research and innovation, as Eleanor meets one of the UK's most accomplished scientific business leaders, Paul Vernon.
Paul is the Executive Director, Business and Innovation, at the Government's Science and Technology Facilities Council, and is Head of Daresbury Laboratory, the UK's Internationally recognised centre for nuclear physics, high performance computing, and accelerator science.
Paul takes Eleanor on a listening tour of Daresbury and discusses its mind-blowing innovation, space tech, the coolest thing in the car park, big energy bills, and Eleanor admitting her deep affection for supercomputers.