#19 – a tech-driven approach to solving homelessness
Written by Luke Allsop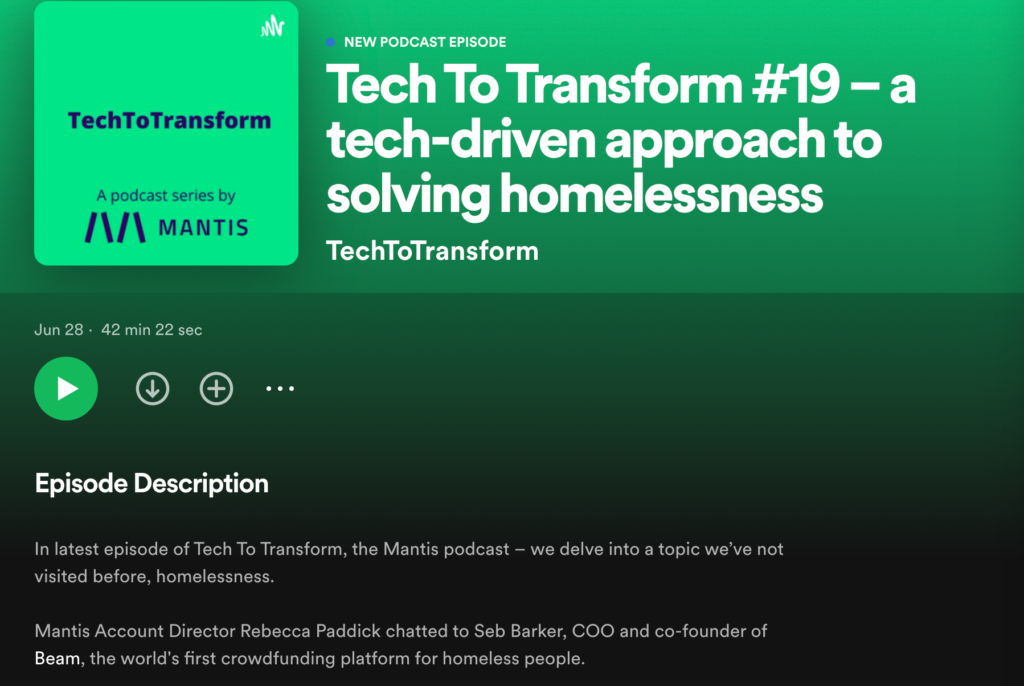 In latest episode of Tech To Transform, the Mantis podcast – we delve into a topic we've not visited before, homelessness.
Mantis Account Director Rebecca Paddick chatted to Seb Barker, COO and co-founder of Beam, the world's first crowdfunding platform for homeless people.
Seb was joined by Cllr Elly Cutkelvin from Leicester City Council. They all discussed Beam's tech-driven approach to solving homelessness, as well as its partnership with Leicester, and the city's strong innovation ethos.
Both also gave some inspiring examples of what happens when people, charities, government and companies work together, and how millions of homeless people can benefit.
Take a listen.