#22 – tech and today's GP
Written by Luke Allsop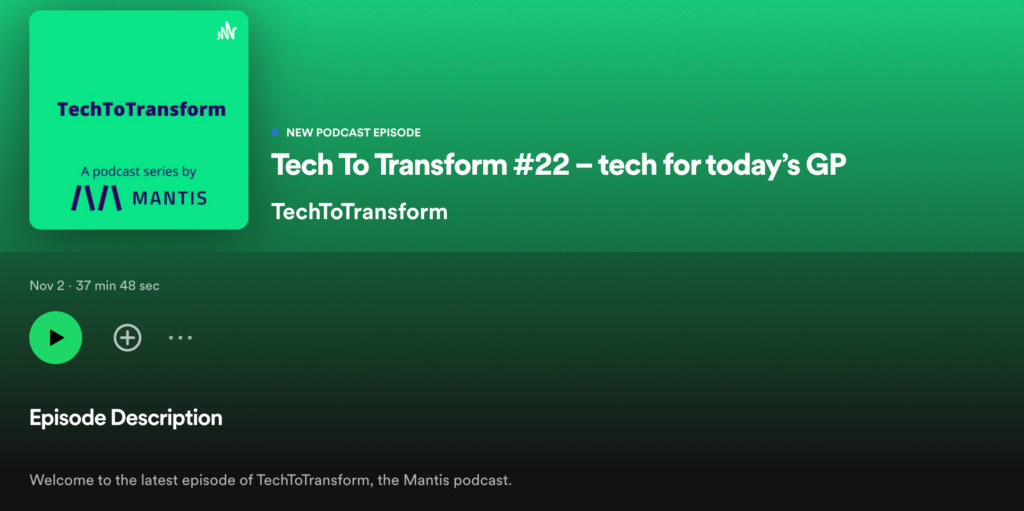 Welcome to the latest episode of TechToTransform, the Mantis podcast.
In this episode, Mantis' Rebecca caught up with Dr Sophie Newton, a GP with a diploma in Lifestyle Medicine and YouTube channel, where she aims to share accurate, honest and evidence-based medical information.
They discussed life in a busy GP practice and the ways in which technology is helping to improve patient access to primary care. Sophie also told Rebecca what she'd say to Therese Coffey if she had ten minutes in a taxi with her.
Take a listen.
And have a browse of Sophie's great YouTube channel too!