#24 – the MedTech strategy  
Written by Luke Allsop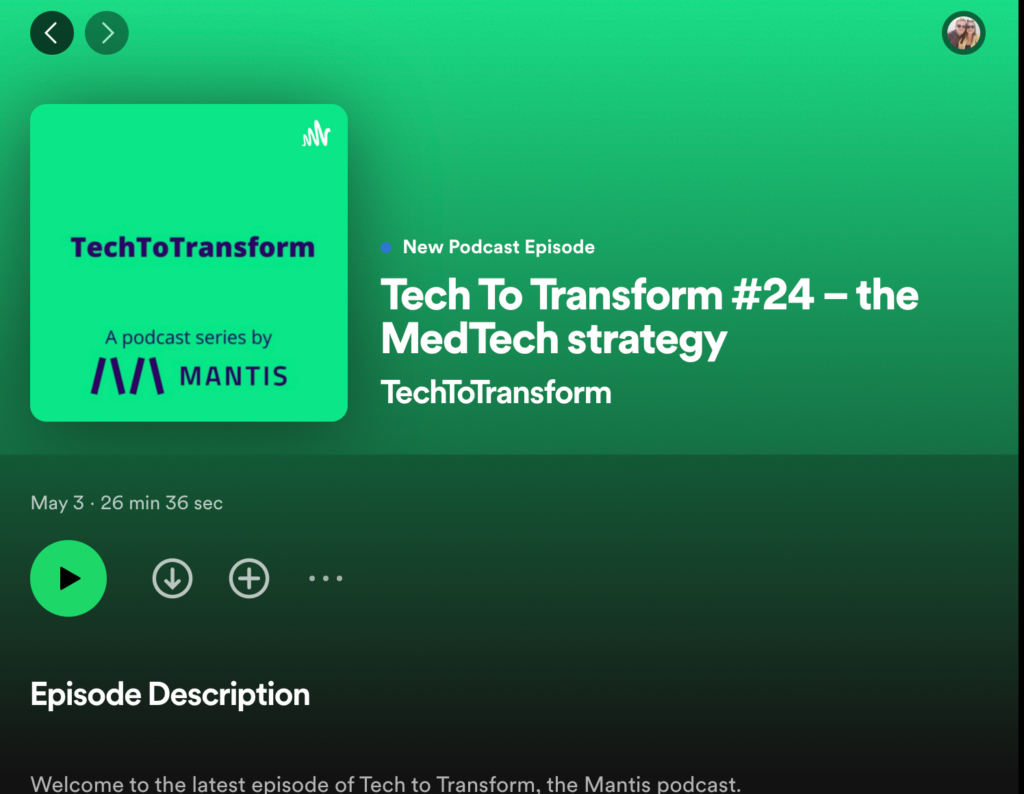 Welcome to the latest episode of Tech to Transform, the Mantis podcast.
In the episode, medtech journalist and editor Ian Bolland discusses the first ever medical technology strategy. The government says the plan will support a thriving UK medtech sector and make sure the health and care system can reliably access safe, effective and innovative medical technologies to deliver the best outcomes for patients.
As well as delving into the policy, Ian discusses the sector frustrations left behind by Covid-19 and debates if the pandemic was a lost opportunity for the medtech sector to drive innovation forward.
He also tells us more about the upcoming Med-Tech Innovation Expo, and explains what medtech and healthtech vendors can do to cut through the noise and get their message heard in a busy and thriving sector.
Take a listen.