Martine Levene: A decade of brilliance at Mantis
Written by Anna Hennessy
This month marks a special landmark here at Mantis and it's a decade of loyal service by one of our colleagues. Happy ten years to our senior PR consultant, Martine Levene. For those that know Martine, you will know she is not only a wonderful human but is a real pleasure to work with. We all value her dedication and can-do attitude when it comes to delivering results. To celebrate the occasion, I'm going to take a trip down memory lane with Martine….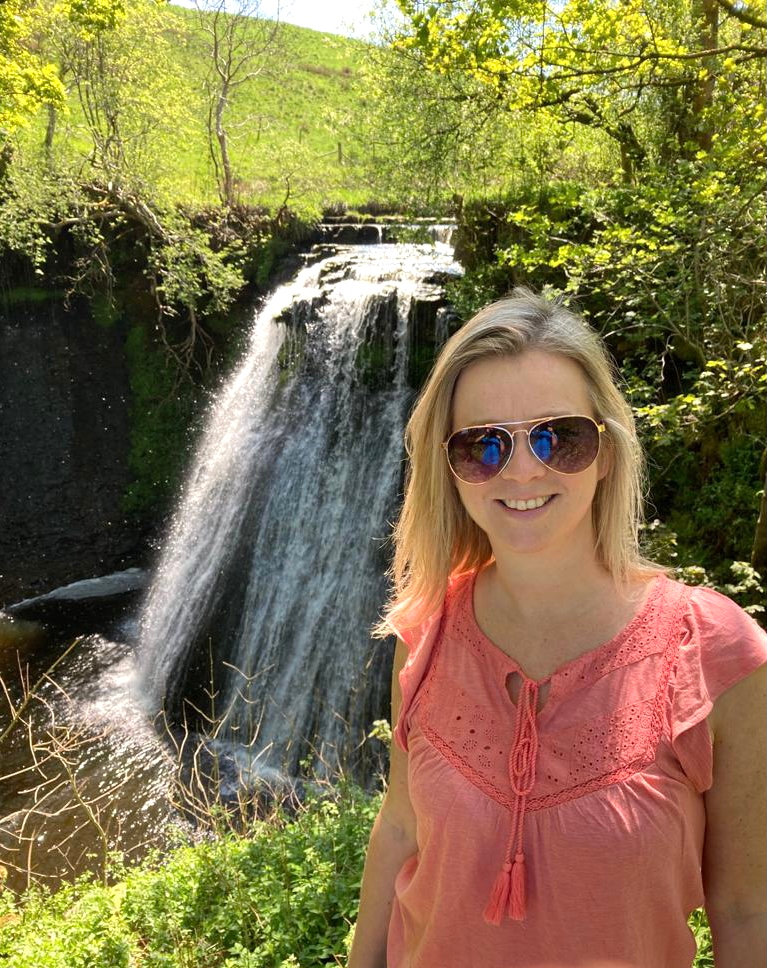 Anna: Martine, congratulations on your special anniversary. First things first, what's your favourite thing about working here?
Martine: Undoubtedly the people. The Mantis culture is something that runs through the veins of everyone and is such an integral part of the company – we are all hardworking, trustworthy, fiercely loyal and have the ability to laugh a lot too!
A: Can you tell us a little bit about what you were doing before Mantis that led you to our arms?
M: I was an assistant merchandiser for the Gap in Israel which was an interesting experience before returning to my PR roots in 2000 working for Johnson King, a tech agency in London. I worked for a short time in property PR in Manchester before joining Chameleon PR, another specialist tech agency with offices in London and Manchester. Then I came to Mantis.
A: How did you land up at Mantis?
M: I worked with one of the previous owners of Mantis at Johnson King. He charmed me with an avocado lunch near Euston station to come and work for Mantis and I've never looked back since!
A: Who have been your standout clients and why?
M: I really enjoy working for one of my current clients, OrCam Technologies. An Israeli company that specialises in assistive technology for people with visual impairments and learning challenges. It is such a rewarding account to work on. Its flagship products, the OrCam MyEye and OrCam Read genuinely change people's lives. I've been honoured to meet some of their incredible ambassadors who are truly inspirational in their positive attitudes to life and always achieving the best they possibly can.
Also, OCF, my longest standing client, I've been working with them since I started at Mantis. The company has been involved in many fascinating projects over the years, helping mankind with incredible discoveries through supercomputing research.
A: What has been a career highlight for you?
M: Definitely watching Mikey Poulli, a young blind footballer and OrCam ambassador, being interviewed by Piers Morgan on Good Morning Britain. This formed part of a campaign that involved the legendary footballer Lionel Messi and saw us secure a reach of approximately 2.6 billion. A complete standout.
A: Outside of Mantis, what makes you happy?
M: My family is very important to me and my happiest times are when we are outdoors together. I love mountains, forests, waterfalls, rivers and the sea, this is where I'm my happiest. I also love travelling to discover new places and cultures in the world having been to Australasia, South East Asia, and the Middle East so far.
A: What's next to come?
M: Being part of Ruder Finn is an exciting new chapter to my Mantis journey. It has already opened up new possibilities and opportunities for me and I'm looking forward to seeing this develop more over the coming months.
Now Martine, this is a bit of a 'This Is Your Life' moment and something you didn't know would be included as part of this. I'm now handing over the Q&A to the team for them to share some stories about their favourite moments or things about you so please read on….
"A venue hadn't prepared the promised space in the slightest for a client roundtable, and I was freaking out, dragging chairs around the room and trying to set places. Martine arrived and within ten minutes had the hotel manager in a verbal headlock. Event perfection was achieved very quickly after that."
"Martine doesn't drink very much but it's fair to say when she does then it's usually one glass of something very nice, usually a fine whisky or champers. True sophistication!"
"My favourite thing about Martine is every time she's talked me down off a stress ledge and generally been a sound ear."
"With the nightclub in full swing in our Dublin hotel one Christmas, some of us were off to bed, and came across Martine who was within a hair's breadth of persuading the club to turn the music down so she could sleep. Only Martine would have even got close to success on this."
"Her depiction of 'Cherry Cake' the knife wielding yummy mummy in our lockdown Bake Off themed murder mystery and the fact we've all been slightly scared of her ever since because of it."
"Martine is truly one of the calmest, most lovely natured people you'll meet. No wonder she has such people skills with colleagues, clients, and journalists alike."