Picking my public sector Euro 11
Written by Tom Harvey
With the UEFA EURO 2020 getting underway today and my passion for football reignited, I've decided to combine my love of the game with my other passions (yes, really…), politics and the public sector.
I've gone through the continent and chosen the creme-de-la-creme of politicians and public officials to build a team that could rival even the mighty Spain squad of 2008. I'll explain why I've chosen them and why I think they are best suited to their position, creating an unbeatable political and public sector 11.
Formation
As a football traditionalist and avid believer in the philosophies of Mike Bassett, I will be going for the tried and tested 4-4-2 formation.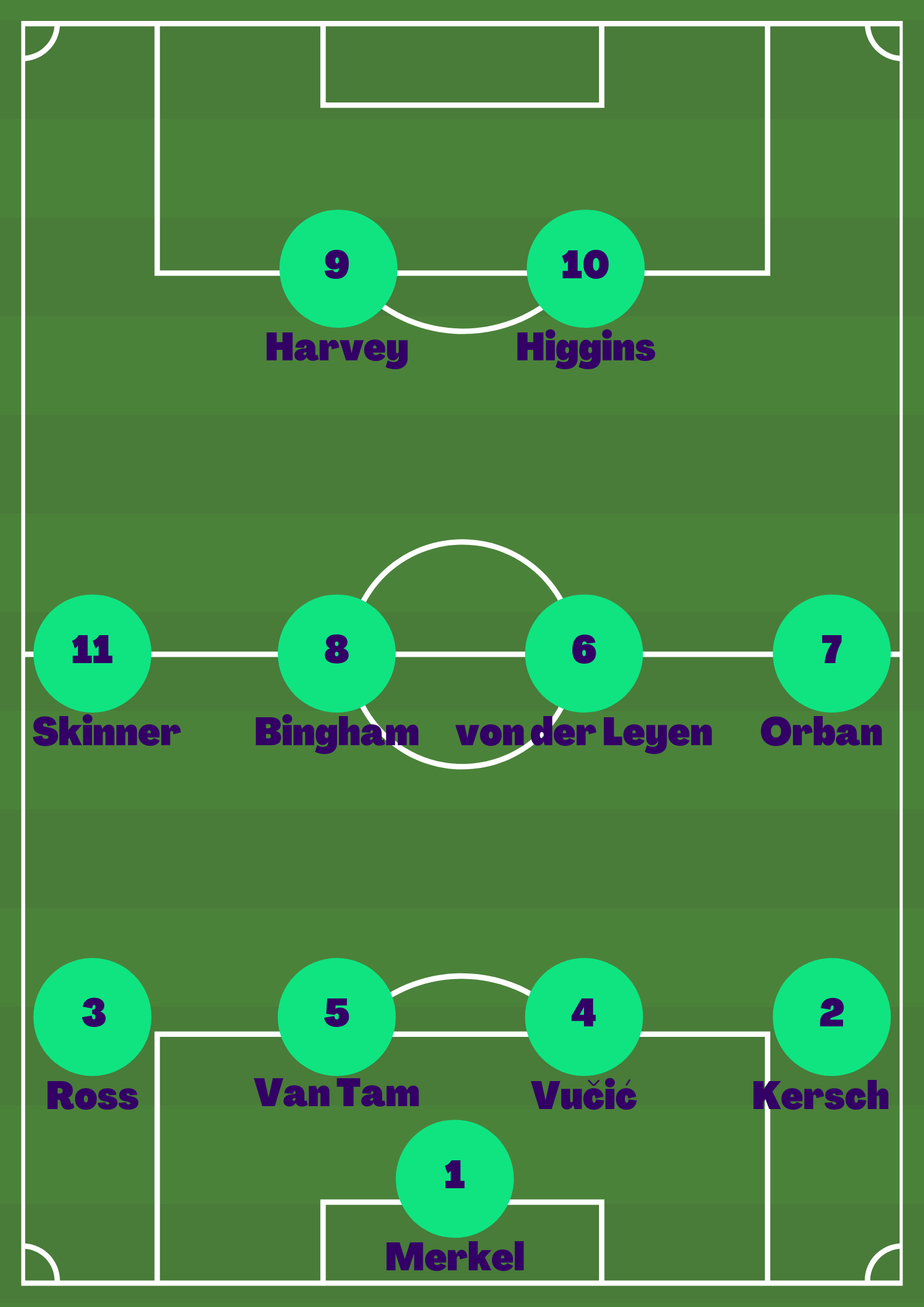 Manager – Jean-Claude Juncker.

With bags of experience at the highest level of politics, both nationally and in Europe, Junker's managerial skills make him a vital asset.

(The boss' note – I suggested Roy Keane, the only man angry enough to take this job on, but Tom was having none of it. EW)

Goalkeeper – Angela Merkel.

Confident, assured and a safe pair of hands, Angela Merkel has demonstrated for over 15 years that she can command an area, she has to be my number 1.

Right Back – Dan Kersch. Productivity is key for the modern full-back in order to get up and down the pitch consistently for 90 minutes. WIth Luxemburg being ranked as the most productive country in Europe, it sounds like the country's Minister for Labour, Dan Kersch, is the dream fit.
Centre Back – Aleksandar Vučić. Standing at a dominating six feet and six inches, the Serbian president would be the perfect centre half to head the ball away from danger.
Centre Back – Jonathan Van Tam. A calm and affirming voice during the pandemic, the UK's Deputy Chief Medical Officer will definitely help steady the ship at the back.
Left back – Douglas Ross. The leader of the Scottish Conservatives also works as a professional linesman so is used to running up and down the touchline, just the trait I'm looking for in my left back.
Right Wing – Victor Orban. The Hungarian Prime Minister has without doubt demonstrated himself as a leading right-winger in Europe and is a natural fit for this position.
Central midfield – Kate Bingham. Her work as head of the UK's Vaccine Taskforce shows that she has the distribution skills necessary to dictate play in the centre of the park.
Central midfield – Ursula von der Leyen. Managing the European Union is no easy task, making Ursula von der Leyen my candidate to control the play from the centre circle.
Left wing – Dennis Skinner. He may be gone from British politics, but Dennis Skinner was a titan on the left who would strike fear into the hearts of any full-back with his anger, passion and grit.
Striker – Michael D. Higgins. As a kid I loved Michael Owen and I believe that every team needs a nimble striker, making the five foot three Irish President the ideal fox in the box.
Striker – Me, Thomas Harvey. Every Owen needs a Heskey beside them to feed them the ball to put it in the back of the net. As such, with a dominating presence and a good touch for a big man, I have decided I would be the perfect partner for Michael.
Bench
Impact subs are make or break in tournament football and the below could turn a game on its head when coming on the pitch:
Nicola Sturgeon

Yannis Varoufakis 

Jacob Rees-Mogg

Chris Whitty 

Pedro Sanchez 
Editor's notes
Tom Harvey has been a Mantosian for six months this week, and we're extremely pleased he's signed for a few more seasons.
Here Tom models his favourite Clapton CFC shirt, which you can read more about here.
Regrettably, Tom supports Ipswich, but you can't have everything in a PR person.